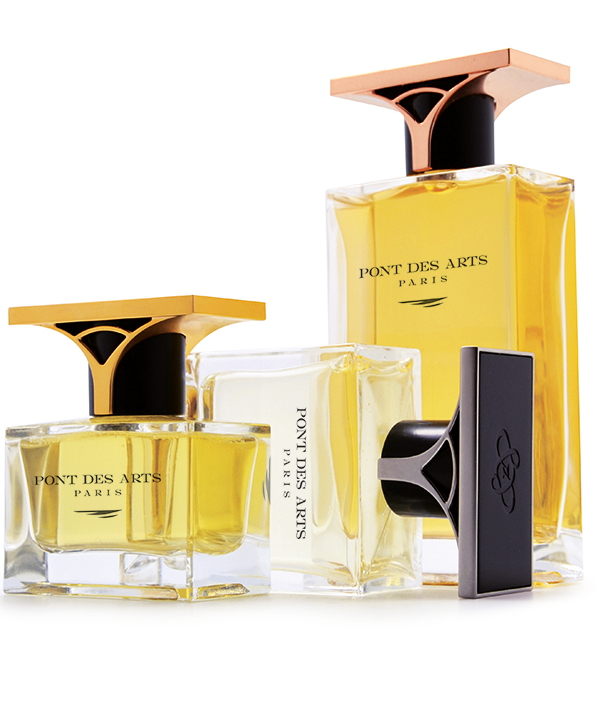 OUR EXCLUSIVE PERFUMES COLLECTION…
Pont des Arts has decided to launch a limited edition range of designer fragrances aimed at customers who are highly demanding and who share our passion for rare scents and our values of luxury and elegance.
Both original and exclusive, these fragrances pay tribute to the grand traditions of French perfumery.  Each of these creations reflects the current trends of the art of perfume-making… but also those of the future, thus providing a subtle blend of modernism and tradition.
The finest ingredients have been selected for this range, most of them 100% natural and otherwise extremely rare or even exclusive. Each fragrance thus provides a blend of several dozen ingredients to create a unique scent. All offer discreet but long-lasting staying power.
An initial selection of four fragrances is currently available, providing a subtle balance that is representative of our brand experience, safe in the knowledge that at least one of the three will prove itself able to inconspicuously enhance your outward personality…