A new scent in the parisian air…
Pont des Arts is a new Parisian perfume house specialized in exclusive designer fragrances created in the tradition of French haute parfumerie: elegance and authentic know-how. Our name provides a symbolic reference to the most famous pedestrian bridge across the Seine, an image of eternal Paris.
Paris belongs to the world, and every knowing visitor to the city will spend a moment on pont des Arts, the emblematic location for people to meet and exchange with one another and furthermore the physical link between two prestigious cultural landmarks of the French capital, the Louvre and the Académie Française.
Looking onto Pont-Neuf, Île de la Cité and Notre-Dame cathedral, pont des Arts is indeed a timeless source of serenity, generating energy, beauty and truly unique sensations, whatever the time of day and wherever you choose to cast your eye.
No other place in Paris could possibly better embody the image that this new range of fragrances wishes to convey; a location that is open to all those who share long-lasting feelings, but also their love for Paris and for all of life's essentials.
A chance encounter of two like-minded, demanding individuals
The founders of Pont des Arts perfumes, both lovers of Paris, together somewhat atypical, but perfectly naturally in love with one another, gradually became blindingly aware that a project revolving around the fascinating world of perfumes and fragrances was just right for them, providing them with a throwback to when and how their paths first unexpectedly crossed in Paris. Since that very day, August 26th is a date that is etched in their memories.
As the project took shape, they progressively surrounded themselves with French professionals and experts who shared their same high standards in terms of quality and elegance: fragrance creators, hunters of rare ingredients, glass-makers, screen printers, graphic and industrial designers, visual directors, advertising copywriters, photographers and image specialists, digital communication experts …
The concept is to deliver through these partners a complete range of modern-day fragrances that meet traditional standards and that promote French know-how and excellence in this field.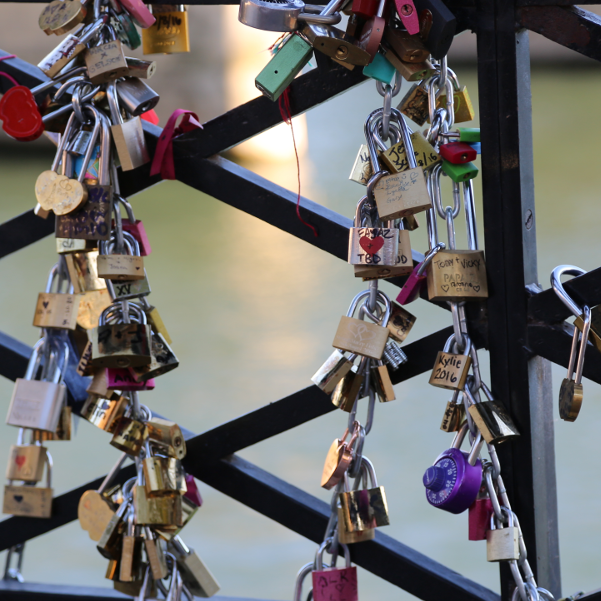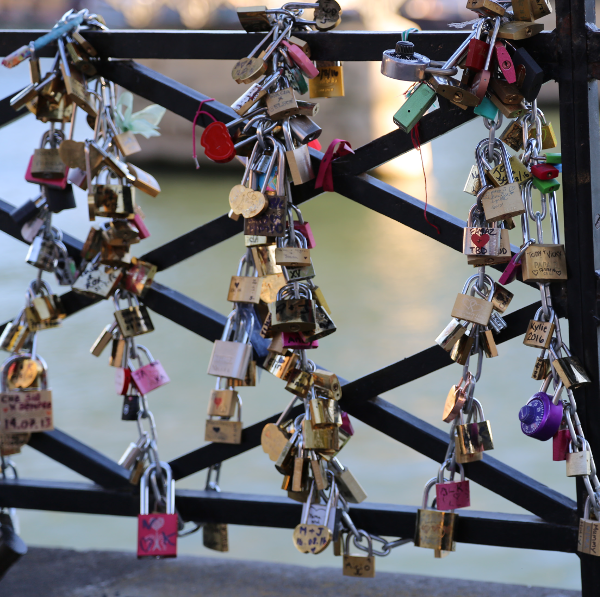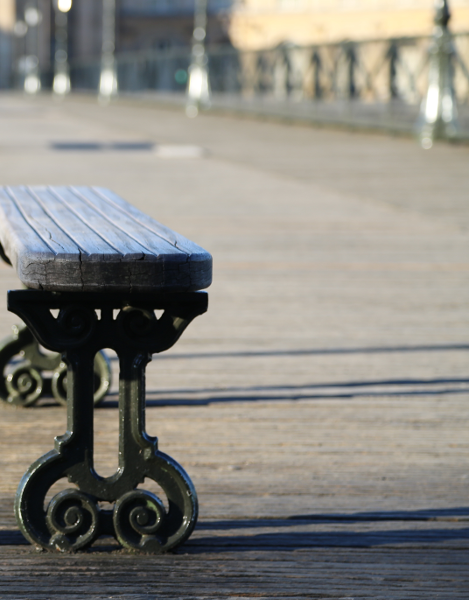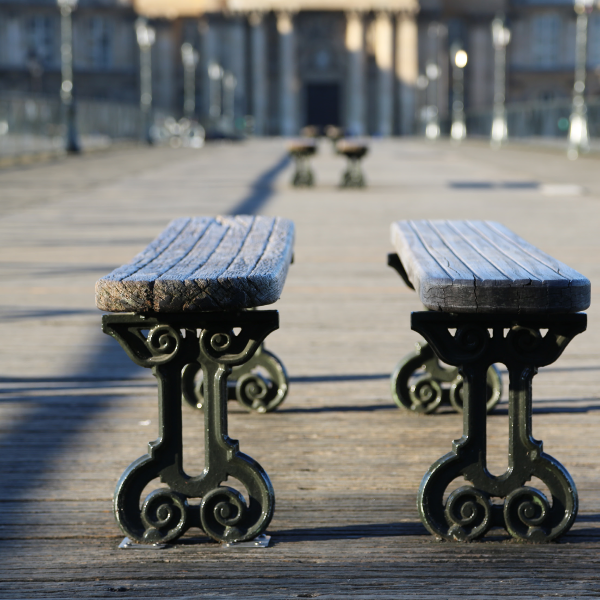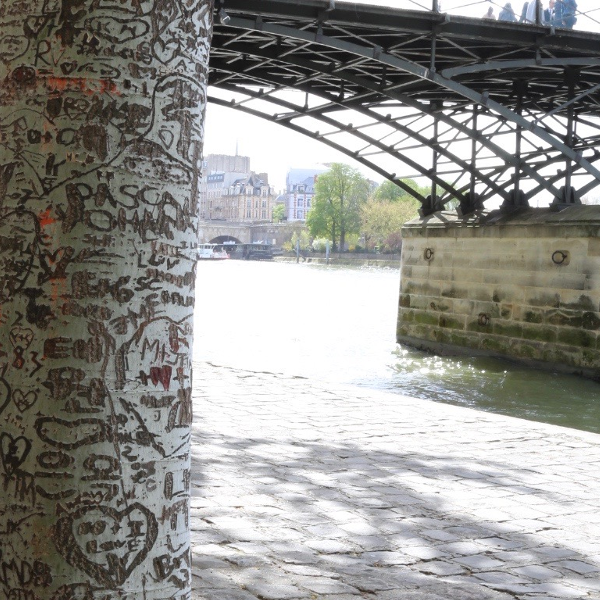 A fragrance in my own image…
Perfume is a sensory experience, giving rise to highly personal emotions, an element of profound well-being, at times an intimate personal reminiscence. It attunes to our skin and to our personal identity, helping to affirm and assert our personality. It is clear that choosing a perfume is a meaningful, purposeful act.
Today we choose perfumes for different periods of the year, different times of day, for all circumstances, according to our desires, our mood and even the weather… but whatever the case, we always choose a perfume in our own image. When wearing a perfume, we discreetly reveal a part of ourselves to others, reaching out to them with an invisible touch and enjoying the delight of sharing within an affective environment.
When you choose a Pont des Arts perfume, you are staking your claim to originality, choosing a product of excellence that enhances the standing of both the wearer and the person who offered it. You are also conveying values of elegance, discreet luxury and the exclusiveness of rare raw materials, in line with today's fragrance trends and setting those of the future… ingredients that reveal your personal taste, scents that are out of the ordinary and off the beaten track.

Pont des Arts… A timeless bridge with timeless scents
Pont des Arts was chosen as the generic brand name because a bridge symbolizes, in the same way as a perfume, a passing encounter, a transition, a crossing, an adventure, a means of connecting two banks on either side of a river, bringing two different worlds, or even two people together. As the only bridge in the centre of the French capital reserved solely for pedestrians, pont des Arts enjoys iconic status as a crossing and meeting point that lends itself perfectly to the social art of sharing and exchange… and to long-lasting love. Until quite recently, lovers would attach a padlock to the bridge as a symbol of their close bond, before throwing away the key into the waters of the Seine below. As you walk across, you can gradually and successively detect, as with a fragrance, top notes, heart notes and base notes: the former, fresh and sharp, the scents of the city that is awakening and coming to life again, followed by the heavier notes redolent of a summer afternoon and finally the soothing notes of sunset that signal an optimistic call for renewal.
Pont des Arts… The brand style
In the same way as the perfumes themselves, we have created a series of original design elements that combine to form an indissociable whole and thereby a coherent and easily recognizable style.
First of all we find the "Pont des Arts, Paris" brand name associated with a water symbol in reference to the river.
The theme of meeting, sharing and exchanging is then embodied by the dual inverted, intertwined ampersand symbol, forming a highly original and meaningful logo that is widely used in the brand artwork, for example in all our digital communication, on the display trunk, the bottle caps and the luxurious gift box packaging.
Last but not least, the bridge itself is brought into the design equation by means of the stylish reproduction of one of its arches, a delicate balancing act that is found in all the key elements of the project: a specially created cap shape, the decoration of the trunk and all display material, the website home page and all graphic and digital offshoots.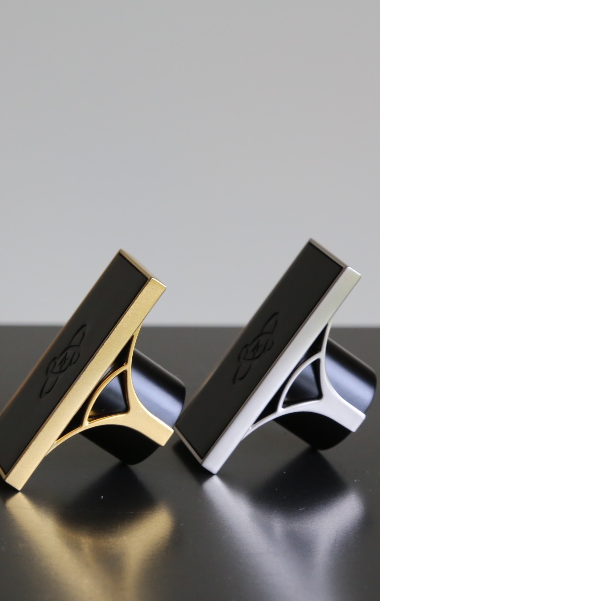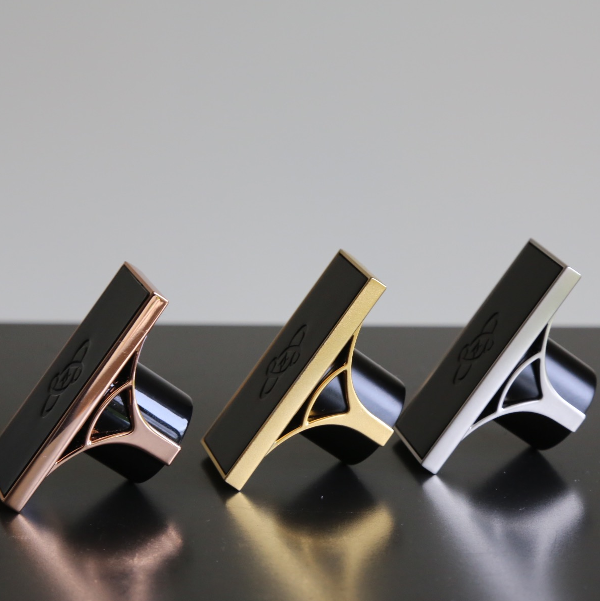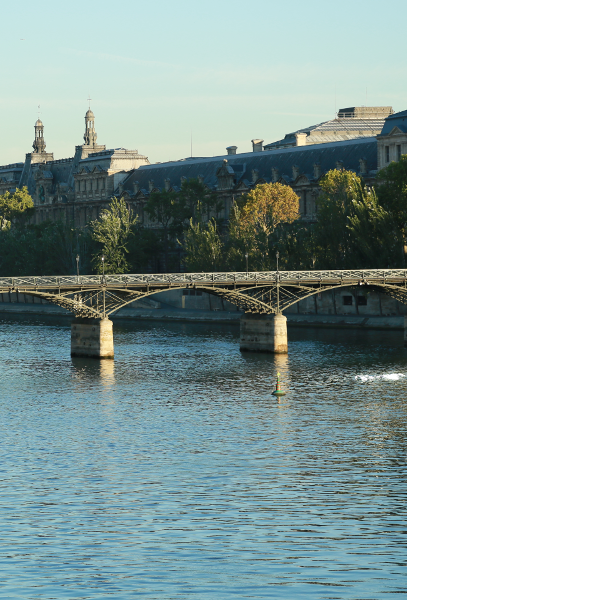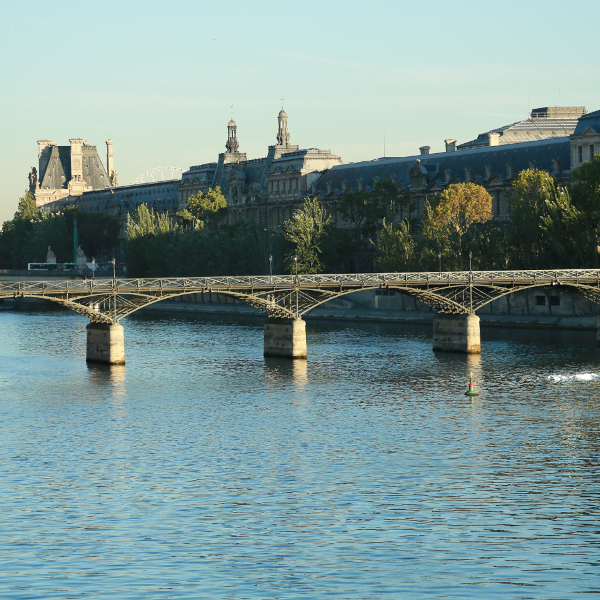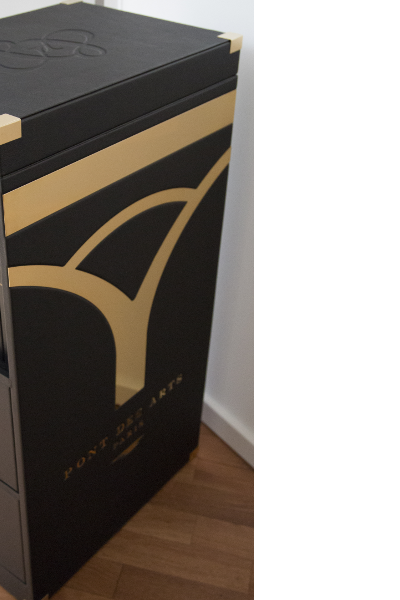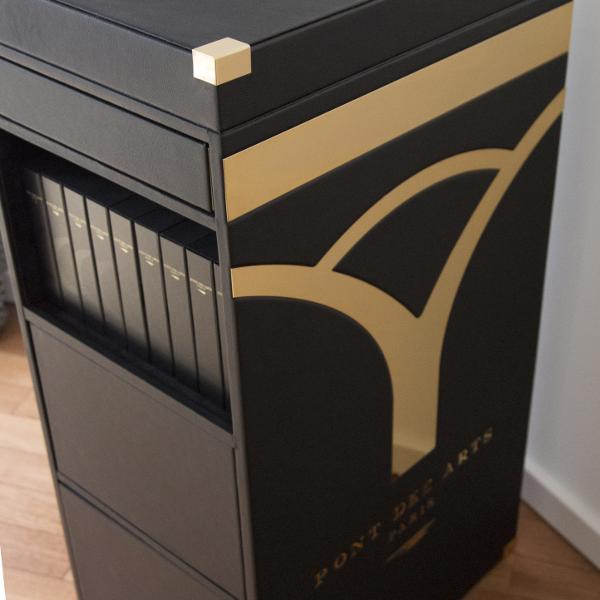 Pont des Arts… Specific creations
In order to enhance even further the exclusive nature of perfumes and fragrances, a number of new creations have seen the light of day, driven by a preference for certain specific materials and design styles, both traditional and innovative at the same time.
For example, a 56-gram hand-polished Zamac cap was designed and developed by several teams of graphic and technical artists, producing a stylized reproduction of one of the arches of the bridge, with a colour choice of shiny pink gold, matt nickel or matt gold.
The clear thick glass bottles enhance the beauty of the natural colour of the jus. The screen printing on the bottle, with a slightly embossed feel, is performed by a certified Entreprise du Patrimoine Vivant, a label granted by the French state in recognition of excellence in terms of traditional craftsmanship.
Finally, in deference to the nearby riverside booksellers, the Latin Quarter and the Académie Française, each perfume, whatever the bottle size purchased, is presented in the same stylish gift box made from noble materials, with a leatherish, gold-pressed cover. Once the perfume bottle has been removed, the book-like box can lend itself to all kinds of personal uses and will by no means look out of place in the most finely stocked bookcase.

Pont des Arts… Behind the scenes
Besides presenting our range of fragrances, we also wanted to provide you with an inside view of some of the research & development stages of our project.
The creative process is always a complex series of events, and these images provide an insight into what goes on from the design stage through to final production, a process that is enriched by the know-how of a range of ultra-specialized experts, with experience acquired through education and training from prestigious and highly-demanding establishments such as École Boulle or EPV (Entreprises du Patrimoine Vivant), a state-recognized body promoting traditional crafts. The combination of all of these different experiences has provided the platform to create a coherent whole, the objective of which is to develop a unique brand identity.
This was the case for example in terms of computer-assisted technology, with the creation of the dual intertwined ampersand symbol and also the different cap design stages, where the design professionals shared thoughts and ideas with those specialized in manufacturing feasibility.
This approach also bore precious fruit when advanced technologies were applied to achieving high level paperwork and labelling results for the book-cover packaging, the display trunk or the traditional bags and tissue paper stuffing filler…